Smart Mosquito Buster
₹ 899.00
₹ 1,999.00
SAVE 55%
NOW NO MORE MOSQUITOES IN YOUR HOME
Smart Mosquito Buster is equipped with LED Bionic Violet Wave which is strong enough to attract Mosquitoes, a high-powered suction fan to pull them into the trap, and an anti-escape box for effective bug elimination.
With a widely Compatible USB Power Cable, you can plug in the Lamp almost Anywhere Conveniently.
 
Protecting you and your loved ones from mosquitoes is Easier and Safer than ever! 
The Smart Mosquito Buster is Kid-Safe, Chemical-Free, and Pet-Friendly.
STYLISH & COMPACT
Bug traps can be both stylish and effective! The sleek, compact and minimal design of our mosquito trap will look great in any environment.
Universal USB power port allows you to power and uses your mosquito trap with an adapter, power bank, computer, and more making the Smart Mosquito Buster perfectly portable for outdoor dining or camping adventures.
Effectively traps dead mosquitos without the mess that comes with traditional zappers. Simply turn to unlock the storage box to discard the contents

EASY TO CLEAN- NO MORE MESSY CLEAN-UP

Just unlock the storage box and empty the dead mosquitoes - storage space easily lasts 2-4 weeks or more without needing cleanup for most domestic usage. No messy clean-up or scattered fried bugs.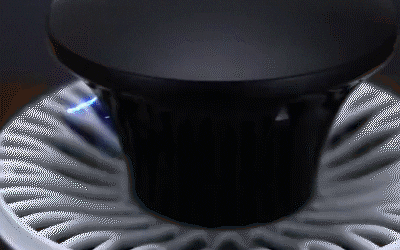 #INDIAFIGHTSAGAINSTMOSQUITO
#STAYHEALTHY
#STAYSAFE
 COD AVAILABLE